QUALITY MANAGEMENT:
Consistent quality controls by way of stage inspection during manufacturing process ensures CUSTOMER SATISFACTION for more than a decade. TRINITY AUTO ENGINEERING PVT LTD is certified accredited to ISO9001-2008 by UKAS , England. TRINITY observes maximum quality requirements by means of quality assurance. Manufacturing processes are subject to continuous in-process inspections.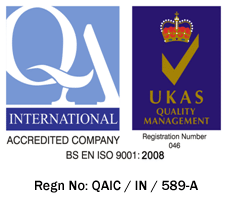 RESEARCH AND DEVELOPEMENT:
TRINITY has been successful in satisfying the ever growing demands of its customers. This is possible as a result of continuous upgradation of manufacturing technology & its application which is an ongoing process. Designing of RUBBER COMPOUND to customers technical requirements is strength of TRINITY.
TEST FOR QUALITY ASSURANCE:
• Tensile modules elongation.
• Elongation at break
• Hardness shore A
• Specific gravity
• Abration resistence
• Tortional stifness
• AXIAL/RADIAL Load Deflection
• Bond Test.
• Life cycle test.

COMPANYS PHILOSOPHY:
The fact that TRINITY has a major global customer base puts an additional responsibilty & it believes that timely delivery & consistent quality is absolute right of the customer.This philosophy of the company manifests itself in every facet of the organisation